LC/MS/MS training course in Lund

Chemalys & Smile Incubator
(Medicon Village)
We will organize a two-day training course in LC/MS/MS at Medicon Village in Lund. The course will be 50% theory and 50% practice.
Course will cover
API (Atmospheric Pressure Ionization) eg. both ESI
(ElectroSpray Ionization and Atmospheric Pressure Chemical Ionization.
mobile phases
scan functions (both MS & MS/MS)
tuning and resolution
mass calibration
instrument settings
maintenance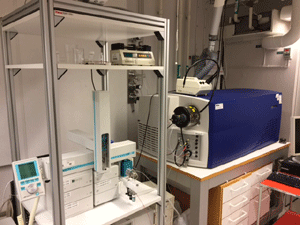 The system that we will use is a Quattro Ultima LC/MS/MS from Waters.
Dates
September 19- 20, Lund
November 1-2, Lund