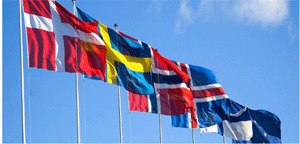 Our mission is to help and educate chemists in their own application area to handle new instrumentation for best results.
With more than 40 years  of experience within industry, academia as well as a deep insight into both instrumentation and application areas we are sure that you will highly value our services.

Jan Nordin and a colleague started Chemalys in 1997 as a CRO performing Mass Spectrometric services for the Pharmaceutical industry. Building up a certified company with documents according to the FDA regulations, took almost three years. After all this paper work Chemalys became GLP (Good Laboratory Practice) certified by the Swedish Medical Product Agency.
But last 10 years have been a mix of different types of work.
hidden content
Distributor for ACD/Labs, selling and supporting software for Analytical Chemist (phys chem prediction, NMR, MS etc..)
Distributor for Cerno Bioscience, sophisticated software for FormulaID
Distributor for Mestrelab, software for NMR & MS
Mass Spectrometry tutor for Waters, Jeol and Agilent, MSVision, and epiZell.
MS method development for Clinical Chemistry at several hospitals
LSM-lab, LC/MS/MS and DART/Tof . Analysis of Anti-depressant and Anti-psychotic Drugs as well as most Drugs of Abuse. A lot of work with DART on  Olive Oils and other Health Care Products but also with Machine Oils.
Testing new products like Electro Capture for Ligand Screening.
Handling of big data sets as well as Web Design and web administration became a service to other type of companies in 2013. The first service was to build a relational data base for buses followed by web administration and marketing of new products. Chemalys have a good track of customers within different disciplines.
2014-2016 Product Specialist (Chromatography & Mass Spectrometry) for PerkinElmer in Nordic.
20 16 GC & GC/MS sales and service of GC, LC and MS in cooperation with Samsi (NO)
2017 Distributor for Markes TD-instrument in Sweden
2017 Distributor for SepSolve, GC*GC and TOF/MS
2017 Cooperation with Hyperions (DK)
Our new focus will be air -sampling and -analysis together with Markes and SepSolve
Sales

Service

Application support

Training